VCF stands for Virtual Contact File. Usually used for a virtual card (vCard), it's a standard file format for contact details to be stored on smart devices like sim cards (the older days), mobile phones (old ones and smart ones) or computer address-books etc.
Note: we have changed the wording on the "Download VCF" button to "Save Contact".
What can be stored in VCF?
Information like name, email, contact number, website, address etc. If you would like to know more, you can check the Wikipedia on vCard (https://en.wikipedia.org/wiki/VCard)
Add VCF
VCF function is automatically added when you have an email and contact number. Only Pro Account users are allowed to choose which contact information is allowed to be saved/downloaded.
There will be no apps/usernames or e-wallet information because VCF is not made for that type of information (Vcard was created in 1996). You can only have phone numbers, email addresses and physical addresses.
VCF on profile
Once downloaded, the contact information will no longer be fresh/updated.
By default, visitors who would like to save or download your VCF are required to request permission. Only when you accept the request visitor, he/she can you download and save your contact on their device. Our system will only send a 1-time download link to download if anything fails; visitors will need to request again. By having the request permission on, you will know who is requesting to save/download as they will need to provide their email address or their Scard Profile.

You can turn off the request function if you feel that your contact information can be shared freely on Scard without requesting permission.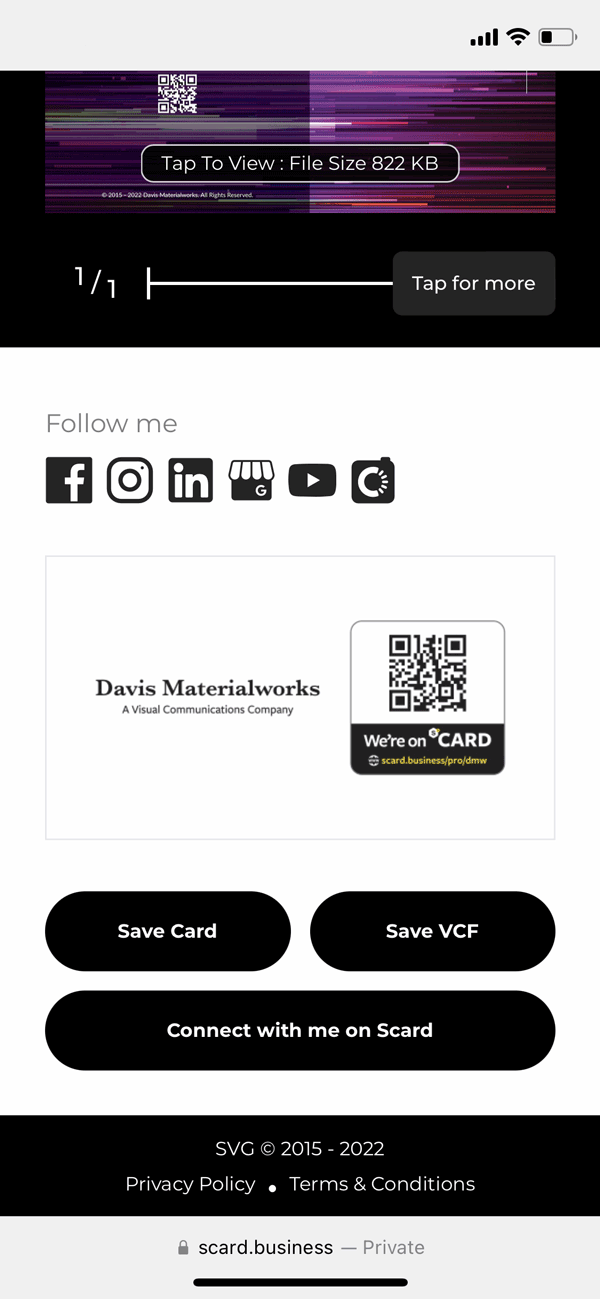 Turn off VCF request permission.