The Save Card feature is for non-Scard users who wish to save and keep contact information but do not have a Scard Profile and are not IT savvy or in a scene where you met a prospect without any pen, paper, or would want to impress the prospect with your Scard Profile information. (This is where the introduction and pitch deck make an impact). Being IT savvy, they can save the page in a browser bookmark, take a screenshot, add it to the read later tab or download the VCF.
This feature allows you to get your visitor's email addresses back to them at your convenience.
Add business card image for Save Card: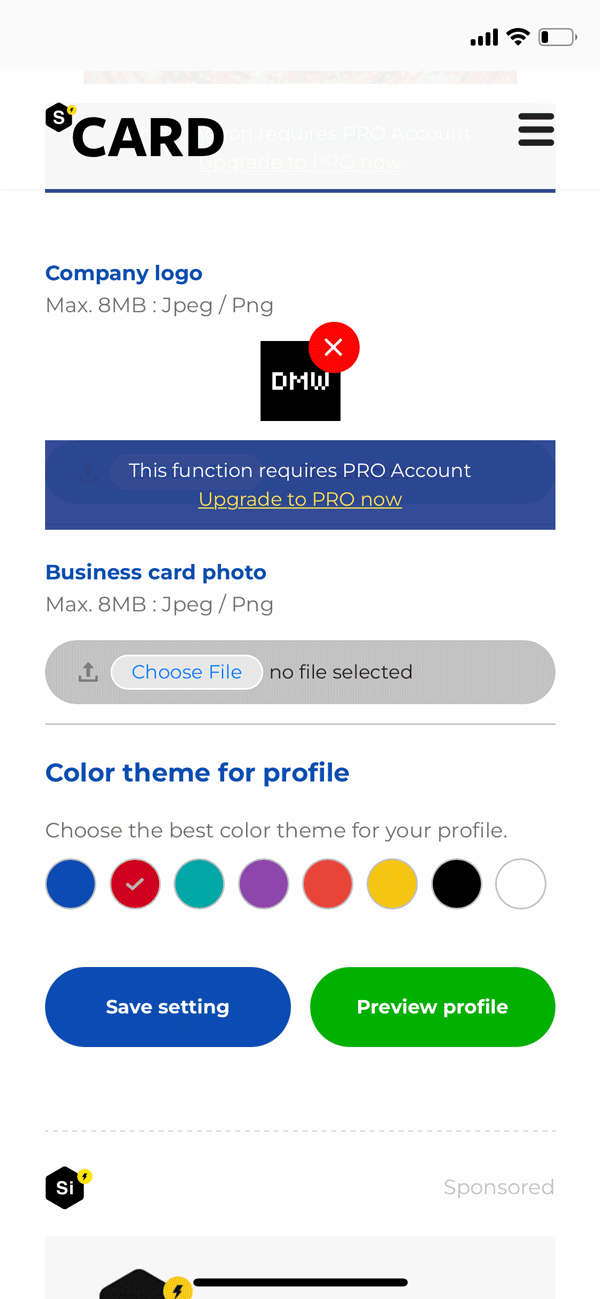 We added a new function that generates a business card image for users who don't have a business card, name card design, or a picture of their business card. If you don't like the generated business card image, you can always replace it with your image or artwork. For Pro account users, you can choose if you want that information to be displayed in the card image by tapping settings.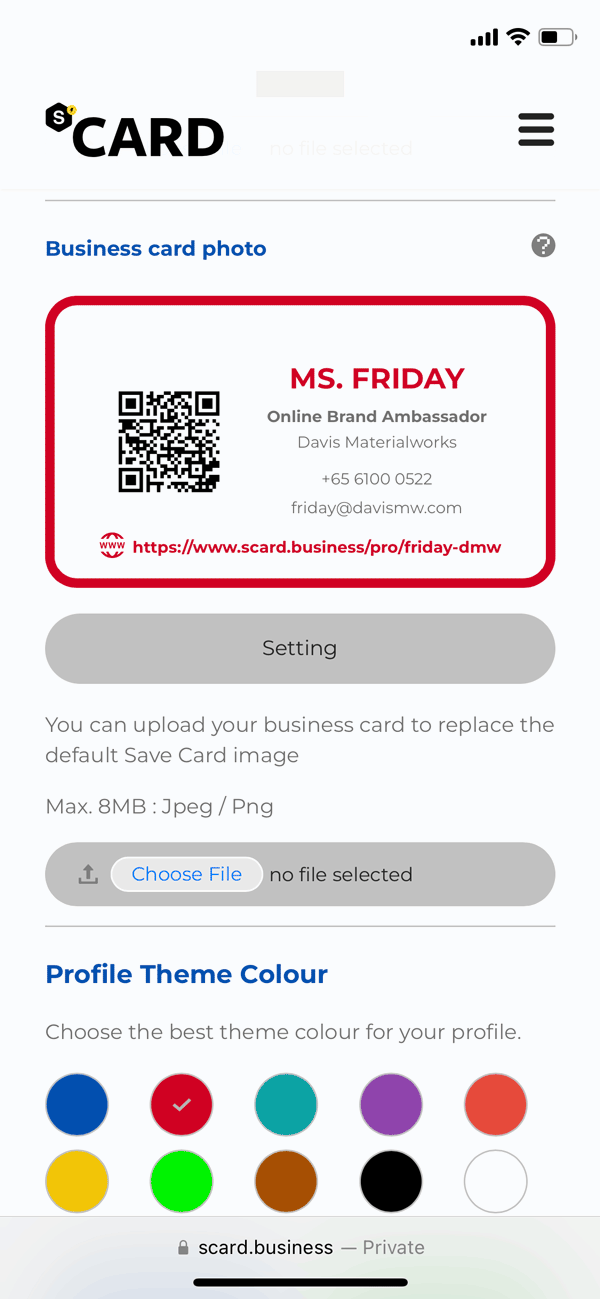 Save Card on the profile:
You can watch this video or visit this Ms. Friday's profile, swipe to the page's bottom, and tap Save Card.