In Scard, we got two login methods. 1. Traditional email & password login, and 2. Social ID login.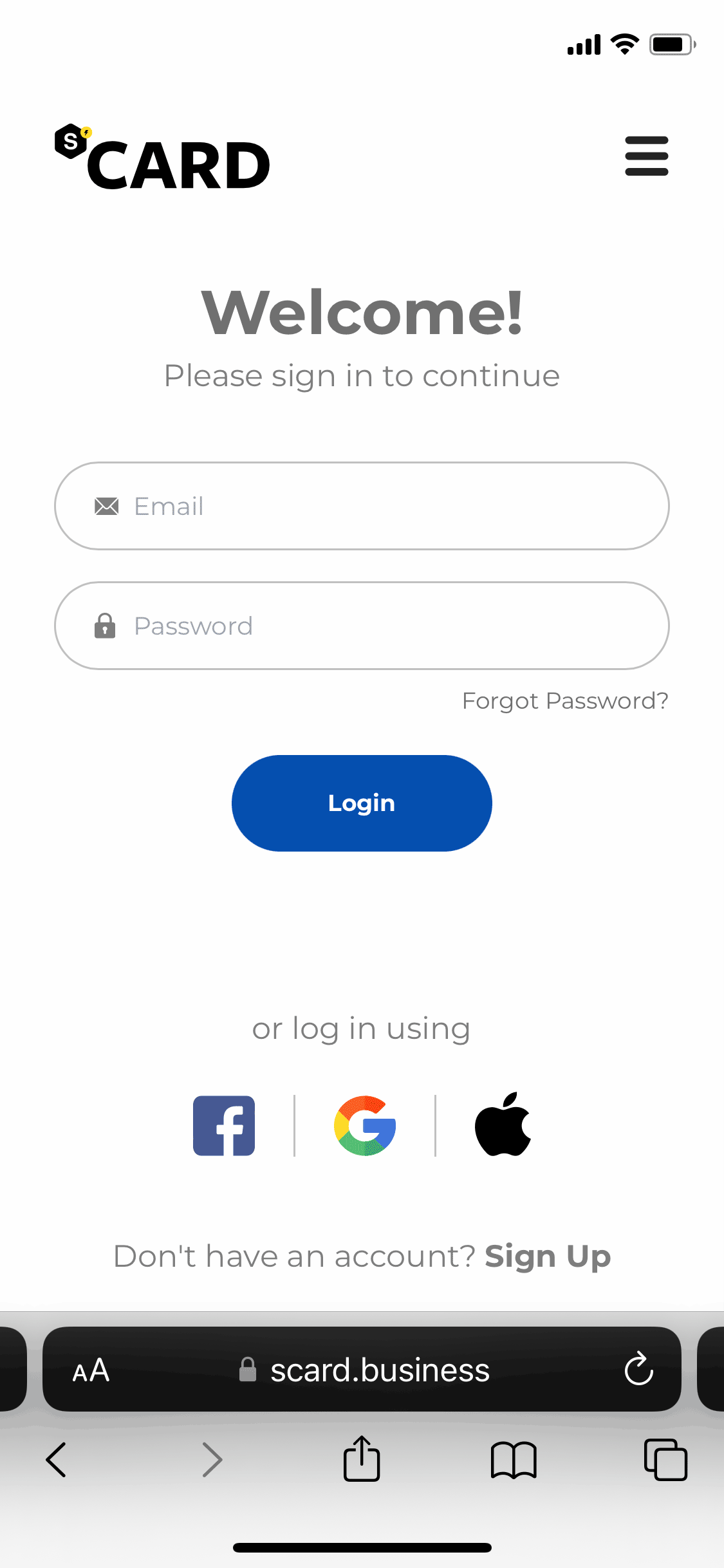 The Social ID we have now is
Facebook ID (access via mobile app or manual browser login)
Google ID (access via mobile & table Fingerprint / Face ID / Gmail app)
Apple ID (access via mobile & table Touch ID / Face ID / desktop browser manual login)
Note:
We do not control what you can use to log in or the login behaviour, as the respective Social ID operators control this. (For example, you like to use touch ID on your mac to log in, but you can only use Apple ID manual browser login).
Social ID is safe because it is an additional layer securing your Scard Profile. We believe this is a very secure way to protect your Scard Profile, as the operator on credential security constantly regulates our system and your credential usage.
If you have forgotten your password, you can also tap on the "Forgot Password?" link to recover your account. All you need is to enter your email so that our system will send an email to you to reset your password. If you met the worst scenario that you forgot your Scard account and your email access, you could create a support ticket for our assistance (Please take note, it might require a lot of verification documents that the Scard account is yours).