How to add & use address
Category: Setup Profile
How to add an address.
Please enter the full address manually and let our system take care of the location point in Google Map.
Use the postal code to get the location pointed and enter the full address. We encounter some countries' addresses that don't point to the correct location after entering the full address, so you will have to use step 2 to point first and then complete the address.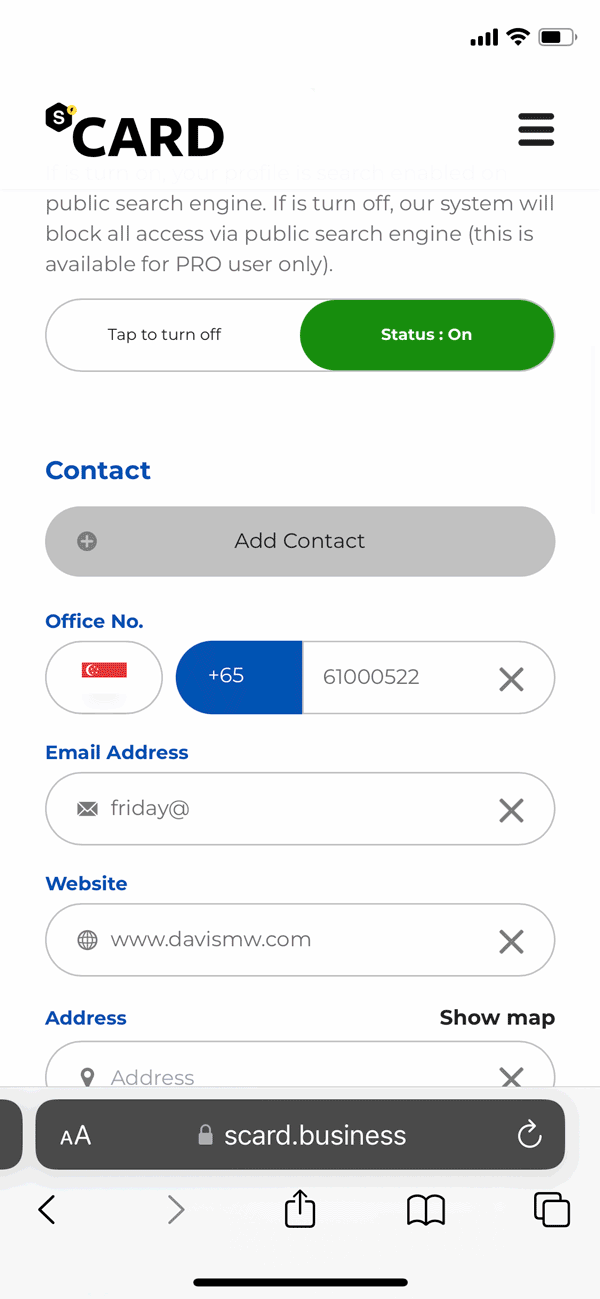 Address on your profile?