Adding your Scard Profile to the home screen of your smartphone or tablet is like having an App, but without taking up any space on your device, as it is not an app but a shortcut. This allows you to quickly pull up and share your digital business card when needed. The typical process to access your Scard Profile is opening an internet browser and typing in your Scard Profile URL address.
Do you want to learn more about On Device Exchange?
On Android
Note: You must use Chrome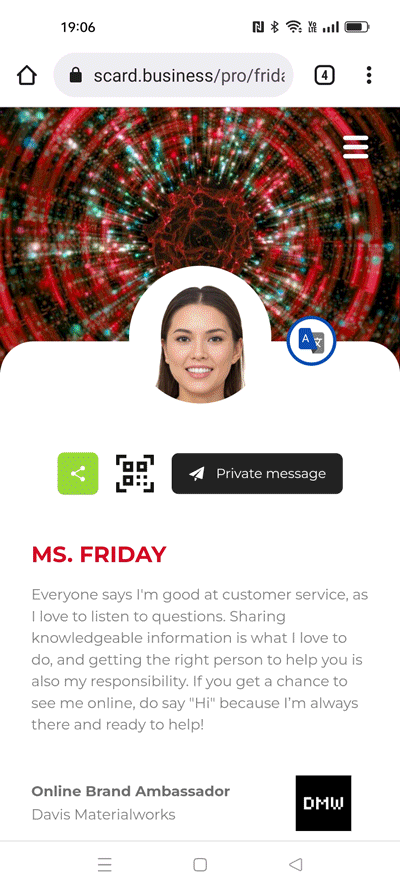 On iOS
Note: You must use Safari
> You can also get Siri to bring up your Scard Profile by saying, "Hey, Siri.". Just like this Youtube video https://youtu.be/BgLXaoJIyew
Note:
Shortcut Name is the comment after "Hey, Siri". So if you entered "Bring up my business card", you will need to say this after completing the setup "Hey, Siri. Bring up my business card."
Open URLs; enter your Scard Profile URL.
Once you end the shortcut with "End This Shortcut", you need to exit the function, which will automatically add what you have set up.
After you complete what we have shown you, try it.